Tuscany Village
Print Project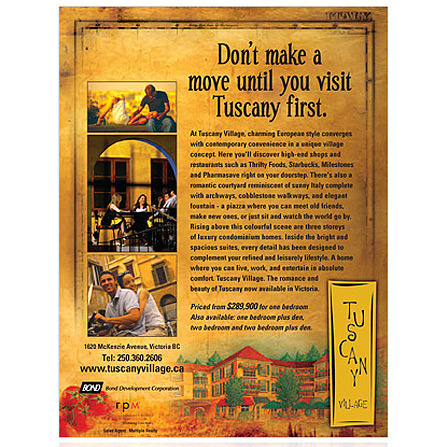 Tuscany Village is a high-end residential and commercial real estate development in Victoria, BC.  We developed many of the marketing materials including interior and exterior signage, print advertisements, display suite materials, floor plan displays and a website.  
The project spanned many months and resulted in excellent feedback from the developers, sales representatives and buyers.
Our web servers are professional, reliable and modern. We provide the support you need to keep your website running smoothly.
We use popular web development platforms like WordPress™ and Drupal™, which ensure that your website is robust and easy to update.
Our online help desk is always available for your support requests. We also monitor it around the clock for service emergencies.