Allay Water
Website Project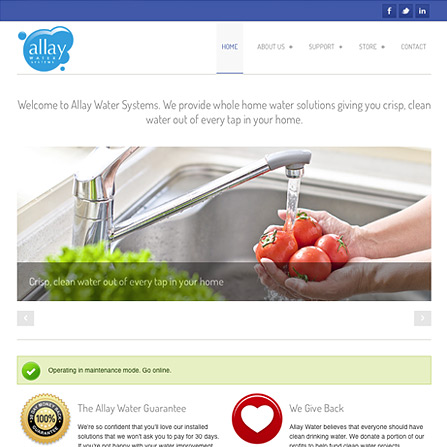 With a business relationship that goes back several years, Silver Barrel Solutions has worked on a number of projects with Ontario water company, Allay Water.
We've designed many print materials including trade show displays, vehicle signage, product decals, business cards and collateral material.  We have recently been working on our second rendition of the Allay Water website, which includes e-commerce and scheduling functionality.
Our web servers are professional, reliable and modern. We provide the support you need to keep your website running smoothly.
We use popular web development platforms like WordPress™ and Drupal™, which ensure that your website is robust and easy to update.
Our online help desk is always available for your support requests. We also monitor it around the clock for service emergencies.